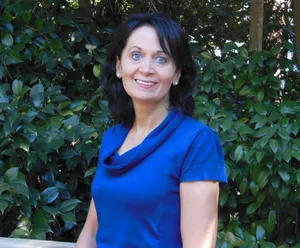 As a Certified Family Life Educator and Relationship Coach, Patrician is passionate about helping individuals and couples with private individualized sessions dealing with issues common to marriage and relationships. When working with clients on relationship issues, Patrician takes a personalized and comprehensive approach with her clients; helping them navigate the stages of a relationship by addressing the 7 areas of intimacy (emotional, intellectual, spiritual, financial, social, vocational, and physical wellness), in addition to working on individual issues such as: communication skills, forgiveness and forbearance, transitions to marriage and parenthood, dealing with teens, empty nest, finances, work related issues, retirement, elder care, life coaching, and other issues. She also custom designs Intimate Relationship Plans, Family Management Plans and teaches Research based Divorce Prevention. Patrician has extensive training in America's top evidence based Marriage, Parenting and Relationship Programs as listed on the National Registry of Evidence- based Programs and Practices, and as listed in scientific relationship / counseling journals. Patrician realizes that each couple has unique needs and has added many certifications and trainings such as a Master Financial Coach and Ombudsman to also assist clients who need help in navigating finances, and complex work related issues which often affect intimate family relationships.
With a broad knowledge base of the family lifespan and specialized expertise, a Certified Family Life Educator and Relationship Coach can stay involved across the lifespan of an individual, covering topics such as: couple relationships, communication, conflict resolution, marriage enrichment, intimacy, empty nest adjustment, finances, parenting, work related issues, wellness, spirituality, balancing work and family, aging, retirement, grand- parenting, caring for aging loved ones and end of life issues.
Patrician is professionally trained in Level 1 and Level 2 Gottman Institute Method for Couples, Gottman Institute Seven Principals for Making Marriage Work Program, Gottman Institute Bringing Baby Home Program, Emotionally Focused Couples Educational Program, Prevention and Relationship Enhancement Program (P.R.E.P.), Prepare / Enrich, Affair Recovery, Financial Coaching, Active Parenting, Systematic Training for Effective Parenting (S.T.E.P.), Love and Logic, Cooperative Parenting in Divorce, The Smart Stepfamily, Blended Families, Cognitive Behavioral Methods, Neurobiology of Relationships, Biblical Relationships, Life Coaching and Organizational Ombudsman. Patrician is a life long learner who is committed to imparting research based knowledge to help her clients.
Patrician has a Master of Arts in Family Science from Concordia University, graduate work with an emphasis in Cognitive Behavior Interventions from Georgia Southern University, and a Bachelor in Science of Psychology with an emphasis in Cognitive Psychology from Valdosta State University. She also has training in Marriage and Parenting Coaching, Life Coaching, and Biblical Coaching from Light University. Patrician is a member of the National Council on Family Relations, National Anger Management Association, American Association of Christian Counselors, The International Ombudsman Association, and the Augusta Family Law Bar Association. Family Life Education and Relationship Coaching is not a substitute for psychotherapy, mental health care or substance abuse treatment.
Patrician and her husband have been married for 30 years and have 3 adult sons, ages 20, 24, and 26. She enjoys spending time with family, reading, traveling, playing tennis, running, playing chess, and researching various topics related to relationships, health and wellness.
Call 706-831-6026 or email
for an appointment today.
Please leave a contact number when emailing.